E-Learning RESOURCES & MODULES
E-Learning is - a learning system designed and developed by using Information related Technologies - computers and the Internet and electronic resources to enable people to learn anytime and anywhere.
E-Learning can supplement the classrooms and used for knowledge enhancement, skill development.
E-Learning modules include Resources, Training, and Guidance from experts.

Government of India Learning Resources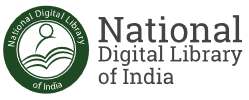 National Digital Library is the Gateway of all the resources developed and hosted by the following organizations
Government of India Learning modules
The INFLIBNET Centre has developed a web-based interface called "Vidya-mitra: Integrated e-Content Portal" for all e-content projects, developed / funded under the National Mission of Education through ICT under NME-ICT project
The e-content is developed / being developed in various subject disciplines (science, arts, engineering, social science, etc) through various Indian institutes / universities / colleges
SWAYAM is a programme initiated by Government of India and designed

in 4 quadrants – (1) video lecture, (2) specially prepared reading material that can be downloaded/printed (3) self-assessment tests through tests and quizzes and (4) an online discussion forum for clearing the doubts.

The program is coordinated by 7 organizations. They are

-

NPTEL

for engineering,

UGC

for post-graduation education,

CEC

for under-graduate education,

NCERT & NIOS

for school education,

IGNOU

for out of the school students and

IIMB

for management studies.
Are developed by the Nodal centres at IITs, NITs, IIIT and universities
Provide remote-access to Labs in various disciplines of Science and Engineering.
These Virtual Labs would cater to students at the undergraduate level, post graduate level as well as to research scholars.
Click for ACCESS TIPS
International